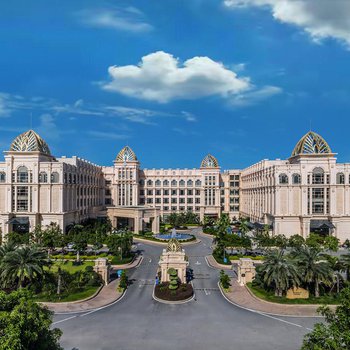 The Merlinhod Hotel was recently renovated in 2020, making it a fantastic choice for those staying in Guangzhou.
Qingsheng Railway Station and Foshan Shadi Airport are located 18km and 56km away respectively. Seeing Guangzhou's sights from this hotel is easy with Shiqizhen Culture Center Library, KengTou ShangYeJie and Liukeng Park all close by.
At the end of a busy day, travelers can unwind and relax in the hotel or go out and enjoy the city. This Guangzhou hotel provides parking on site.
According to our guests, this hotel provides a very high level of service. This hotel is the usual choice for a large number of business travelers.